Pre-stretched Braiding Hair
Prestretched Braiding Hair Synthetic Fiber Hair Extensions .

The prestretched braiding hair made with human friendly low temperature flame-retardant synthetic fiber. 

Soft as human hair, Ultra Light&comfortable to wear with long lasting different braiding hairstyles.

You will feel amazing with the braiding hair and get lots of compliments.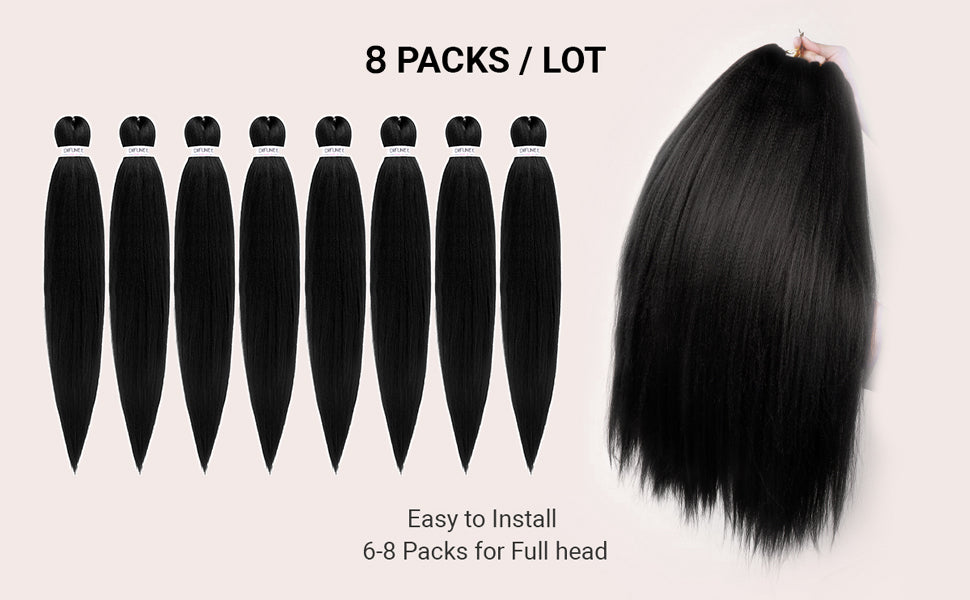 I looooved this hair it was so light, these bundles listed for many different styles and my braids always looked so clean and had done shine. Would highly recommend! Also it tangled easily so if you are beginner be aware
I braided my daughter's hair with this brand of hair. It is perfect for knot-less braids. They provide you with so much hair as well. I'm confident we have enough hair left over to re-braid her entire head.
this is some good weave will buy again.