Pre-stretched 30 Inches Synthetic Braiding Hair Extensions
---
Pre-stretched Braiding Hair
Prestretched Braiding Hair Synthetic Fiber Hair Extensions .

The prestretched braiding hair made with human friendly low temperature flame-retardant synthetic fiber. 

Soft as human hair, Ultra Light&comfortable to wear with long lasting different braiding hairstyles.

You will feel amazing with the braiding hair and get lots of compliments.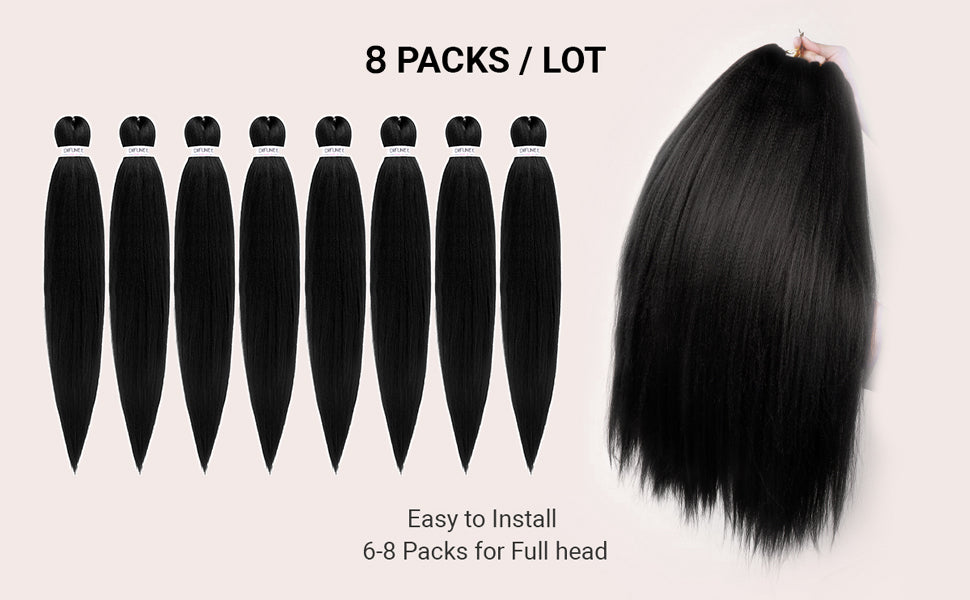 I loved this hair, easy to work with and came stretched. I'm a beginner Braider and the hair was very manageable
Love that the hair comes pre stretched it save's me a lot of time doing braids!!
I do feel this hair is very nice long, felt pretty light weight too!
Pre-Stretched Braiding Hair
It's not my preferred hair but I needed some last minute hair and this did the job. I will purchase again but a different color....the black is really shiny.
I used this hair when I do my own box braids
I just don't like after while the ends of the hair looks like baby doll hair nappy look .
I like the hair though it's just the ends be looking crazy after awhile
No matter how many times you dip the ends and moose it lol oil it them ends be looking stiff