Pre-stretched Braiding Hair
Prestretched Braiding Hair Synthetic Fiber Hair Extensions .

The prestretched braiding hair made with human friendly low temperature flame-retardant synthetic fiber. 

Soft as human hair, Ultra Light&comfortable to wear with long lasting different braiding hairstyles.

You will feel amazing with the braiding hair and get lots of compliments.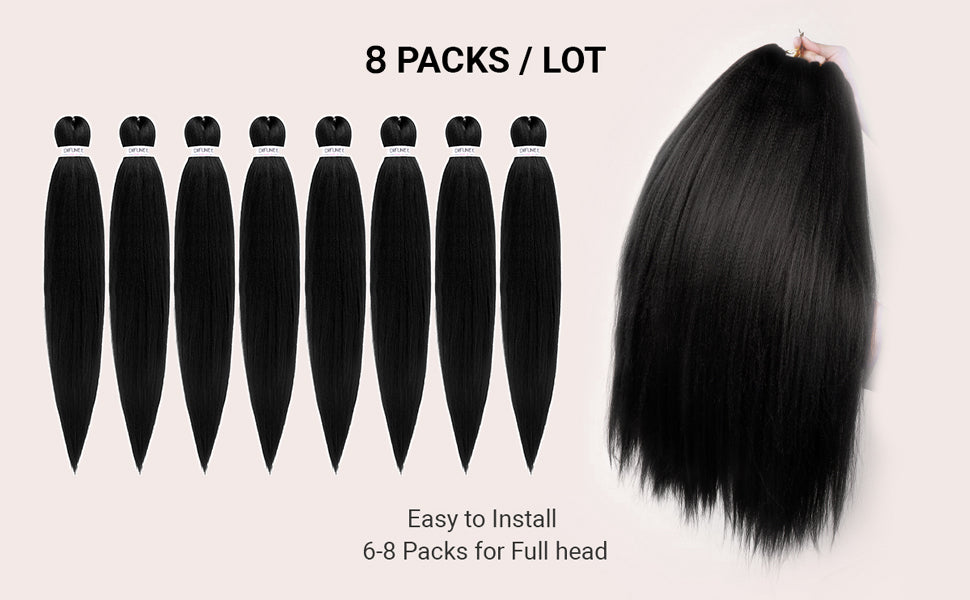 Getting my hair braided was amazing with this hair
I bought it for practice hair. Came to realization that this is by far one of the best hair I've installed! I love the softness and the length! Can't beat that price. Bundles come well packaged and enough for a full head. I used 2 packs for medium long box braids
My daughter wanted braids and I was stuck doing her hair. The hair was great price and we still have a lot of hair left. Will be buying more.
Worked nicely with me and I combined it with some other hair bc I'm a black Irish person working with dark room reddish hair😅 I loved the hair and I have 3 packs left over. Will purchase again in the future☺️
Nice braiding hair and it matched my hair color well